Primary School Tutors for SATS Preparation
We offer weekly tuition and intensive booster courses to guide and support your child through his/her SATs experience. These are available for Key stage 1, 2 and 3.
Book a free trial
SATs Tuition
The vaks positive approach to preparing for tests and examinations allows pupils to grow in confidence and self-esteem. Pupils must be able to apply their knowledge with understanding and self-belief. This is fundamental to future learning.
Our team is very experienced in preparing students to sit entrance examinations for both state and public/private schools. We are enormously proud of results achieved by children in 4+, 7+, 11+, 13+ entrance exams since 2002.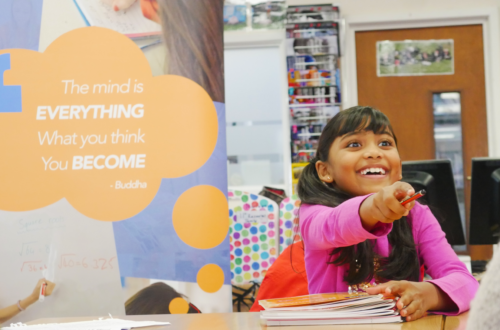 Vaks continues to achieve a 100% success rate.
Performing well in exam conditions at any age requires professional support and tailored tuition. Our advanced programmes ensure that children are not only taught how to perform academically but are also equipped with the vital skills needed to cope psychologically during this experience.
At Vaks, we care tremendously about how this learning is facilitated. Together with parents, we endeavour to ensure that each pupil finds learning a positive experience. This will advance their Mathematical, English and Reasoning skills. These are the tools for learning that will be called upon long after the exam day.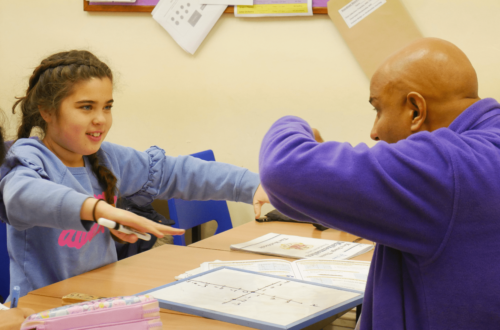 Boosting confidence ?
We offer the highest level of connection with our students. No computers, No dull worksheets.
Children are placed at the centre of their learning and are continuously praised and motivated through our interactive teaching methods, which are engaging, enjoyable and fun.
Real people, real teaching, real learning
Watch the Transformation unfold… ?
We understand your child needs more than just tutoring
Real people, NO COMPUTERS!
Highest level of interaction
Confidence building
Encouraging friendships & connections with peers
Motivating & inspiring hand picked tutors
Positive, nurturing learning environment for all abilities
?????
Start for FREE 
Book a FREE SATS Trial Session and SATS Educational Assessment. Our SATS assessment is carefully structured to produce a hugely insightful picture of a child whatever their current ability. We make it simple for parents to understand and our partnership starts the very moment we share this.
This is the perfect opportunity to identify your child's strengths and weaknesses and get prepared for the new academic term.
No other provider will offer assessments and expert knowledge like we do.
?????
You're in excellent hands ?
Our SATS programme focuses on the key exam preparation skills:
Understanding and interpretation of exam questions
Memorisation techniques
Mind mapping
Comprehension and textual analysis
Mock exam practice
Study skills and organisation
Interview technique
Time management
"Helped build confidence with exams" ?
Schools
We prepare children for a vast range of schools within Hertfordshire, London and Middlesex. Some of these include:
Dame Alice Owen's School
Haberdashers' Aske School
Haileybury College
Henrietta Barnett, London
Merchant Taylor School
Mill Hill School, London
Parmiter's School
St Albans Boy's School
St Albans High School for Girls
St Columba's College and Preparatory School
St Edmund's College and Preparatory School
St Michael's Grammar School, London
Watford Boy's School
Watford Girls' School
?‍♀️
Have any questions? We're human!
How it works
1. Free Educational Assessment From the outset, our qualified and experienced team will conduct an educational assessment of your child. We assess their personality, their general confidence as a learner and their overall attitude towards school. More info on assessments here
2. Parent Feedback Parents are given extensive feedback within 24 hours, along with our proposed plan for each child's programme for when they join VAKS. Parents always tell us how this is a unique perspective of their child. You wont get this level of service anywhere else.
3. Tailored Tutoring Our tutors' main goals are to improve your child's confidence and make learning engaging and fun to help all pupils to reach their full potential. Children attend the learning centre on a weekly basis and complete homework relating to lessons taught.
4. Reporting progress Each session is recorded and tracked via our parent portal system. Parents can see at a glance termly objectives, what their child has learned on a weekly basis and what areas of homework needs revisiting. It's a partnerships approach
What's included? EVERYTHING!
FREE Homework Club (Before / after every session – More info here)
Marking & reviewing homework
Marking & reviewing exam papers
On demand parent to parent support
No fixed contracts
Affordable monthly memberships
No computers
No dull worksheets
Direct access to our expert professional knowledge
Expert School advice – 20 years worth of experience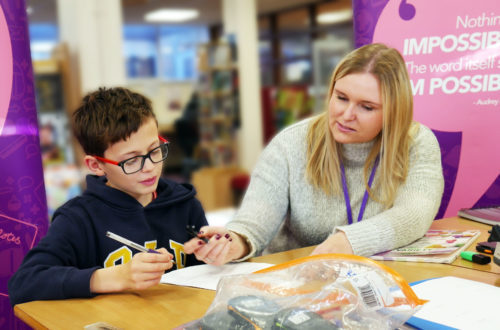 Want to book a FREE Assessment? Talk to us!
Speak to our friendly team to find out how we could help your child fulfil their potential.
I feel I have improved in comprehension and RNM method has helped lots. I now feel happier writing long stories and also keeping writing for a long time. Also my creative imagination has shown its improvement at school.

Amy, Age 10
What our kids say about Vaks
Here's what some of our students have to say about attending Vaks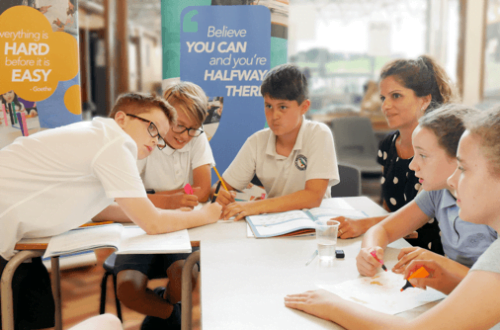 Want to find out more? Talk to us!
Speak to our friendly team to find out how we could help your child fulfil their potential.
Request a callback