Affordable Online Tutoring
Parents, we understand that it can be hard to keep your child motivated with their learning but don't panic. You've come to the right place. We can work around your timetable to support your child with their learning. Our dedicated tutors will  reduce your child's regression and boost their confidence at affordable prices.
Take a free trial and see the difference we can make.
We have used our 18 years of experience to develop an online teaching and support service for children aged 4-16yrs. All our tutors are hand picked, monitored and trained to deliver the best possible service, all tutors are DBS enhanced checked. 
Our online tutoring covers: 
Maths Tutoring
English Tutoring
Science Tutoring
11 Plus
GCSE Prep

Homework clinics

Creative writing sessions

Reading clubs

Times tables and arithmetic classes 

Pre-A-Level study skills sessions
Our expert programmes enable pupils to target individual needs and effortlessly collaborate with tutors in a safe virtual classroom. Independent work set by schools will not be sufficient – children need face-to-face teaching, explanations, interaction and collaboration.
Let's do this!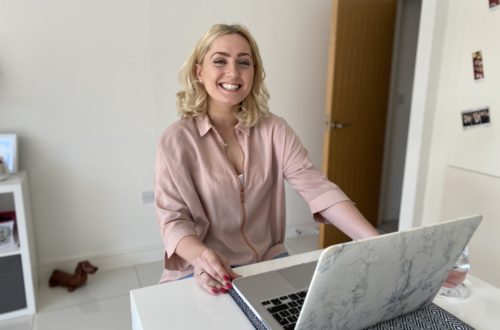 One-to-one tuition
Small-group learning
Easy to access
Routine & structure
Targeted Tutoring
No falling behind
Independent learning
Specialist tutors
🔥🔥🔥🔥🔥
Scholarships and government funding may be available. Please don't hesitate to get in touch to see how we can help you.
Start for FREE 
0800 404 8172
Book a FREE Trial Session or Educational Assessment. Our Maths, English and Science assessments are carefully structured to produce a hugely insightful picture of a child whatever their current ability. We make it simple for parents to understand and our partnership starts the very moment we share this.
This is the perfect opportunity to identify your child's strengths and weaknesses and get prepared for the new academic term.
Book a FREE Trial

No other provider will offer assessments and expert knowledge like we do.
Request a call back
More about our online learning:
Easy to access – just click on the link provided to join!
Specialist tutors who your child can see, hear and ask questions
Small-group learning to maintain the joy of learning together
Fun and interactive with resources and activities displayed on the screen and tools to annotate them
Programmes tailored to your child's age and needs, as well as support with work being set by schools
Weekly structure with routine focused learning
No falling behind or worries about what will happen in September
Was your child preparing for their GCSEs this year?
What now?
We've got you covered. 💪
A bridge to A-Level learning
As committed educators, we want to do all we can to support GCSE students during this unprecedented time. We understand that the closure of schools and cancellation of exams will be causing a great deal of stress and uncertainty. We are also concerned that, without continued focused learning, year 11 students will be ill-prepared for the transition to A-Level/college courses in September, and that year 10 students will fall behind in their progress towards their GCSE exams.
There are a number of ways in which VAKS can help you.
The government has announced that GCSE grades will be estimated by teachers, taking into account mock results, coursework and other evidence. If students are unhappy with the grades awarded, they will be able to appeal, sit exams early in the new academic year, or sit exams in summer 2021.
VAKS will continue to provide focused tutoring in maths, English and science, as well as support with work being set by schools. This will ensure that current year 11s are prepared to take their GCSE exams in the new academic year if necessary, and that current year 10s continue to accelerate their learning in preparation for their final year at secondary school. 
We will also offer year 11 students continued learning in preparation for their A-Levels through our 'bridge to A-Level learning' programme. It is a huge step up from GCSE to A-Level and we want to ensure that your children are as prepared as possible. In our interactive online sessions, our specialist tutors will teach:
Essential A-Level study skills, including independent and critical thinking, analysis and retrieval skills, and autonomous learning

How to transfer current subject knowledge to more challenging questions and tasks

Foundation content for your child's specific A-Level subjects
🙋‍♀️
Have any questions? We're human!
Request a call back
Our latest Blog on COVID 19