Broxbourne Private Tutoring
Our Broxbourne tuition centre is located close to the A414 and the A10. Situated in Presdales school, we are within easy reach of Hertford and Ware. You can park for free and you can also reach us by public transport, with a bus stop just 4 minutes away from us.
Book a trial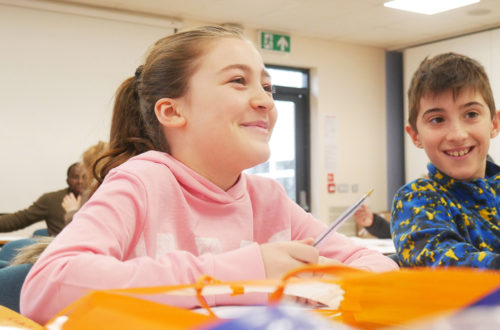 Broxbourne Tutors
At our Broxbourne tuition centre, we tutor children aged between 4 and 18 years old, with tailored programmes covering English, maths and science. We also offer expert tuition designed to prepare your child for their 4 Plus, 7 Plus, 11 Plus and 13 Plus exams.
From primary years to GCSEs, our tuition is designed to meet the individual needs of your child.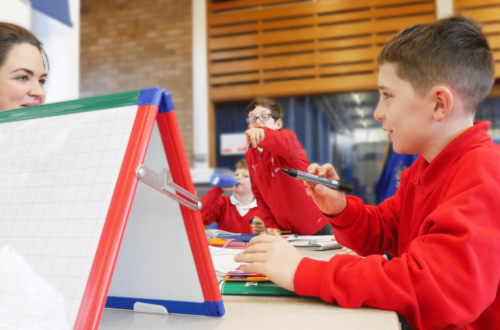 Our lessons focus on mastering skills, developing an in-depth knowledge and building the self belief as a learner to apply this to their school work.
Our small groups of children are expertly matched to ensure to that every child is working on their own individual programme. This is a powerful and effective way to accelerate development as it increases their confidence and makes learning very different from the school environment, creating a unique, dynamic and highly effective lesson.
Children are placed at the centre of their learning and are continuously praised and motivated through our interactive teaching methods, which are engaging, enjoyable and fun.
You're in excellent hands ?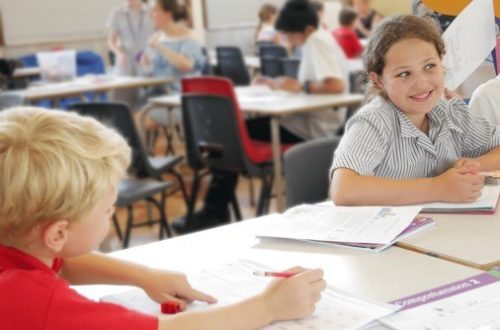 Why choose VAKs?
At Vaks, we know that each and every child has their own individual way of learning. Our specialist team of tutors will help your child in the best way to enhance their learning.
At our Broxbourne tutoring centre, we tutor children aged between 4 and 18 years old, with a range of tailored programmes covering maths, English and science.
By supporting our pupils in these core subjects we improve their school performance and results across the board. From reception and KS1, KS2 and KS3 to GCSE we offer transformational tutoring that will ignite your child's confidence as a learner and give them the boost that they need ahead of their class learning.
Watch the Transformation unfold… ?
We understand your child needs more than just tutoring
Real people, real learning – no computers!
Highest level of interaction
Confidence building
Children are always matched according to age and ability
We never mix year groups because one size does not fit all!
Encouraging friendships & connections with peers
Motivating & inspiring hand picked tutors
Group dynamic – average size 3-6 with one-to-one for those who need it
No old school methods like sitting in rows
Eye contact is everything
?????
Start for FREE 
Book a FREE trial session
Book a FREE Trial Session and Educational Assessment. Our Finchley assessment is carefully structured to produce a hugely insightful picture of a child whatever their current ability. We make it simple for parents to understand and our partnership starts the very moment we share this.
This is the perfect opportunity to identify your child's strengths and weaknesses and get prepared for the new academic term.
Schedule your free educational assessment
Wednesdays, Thursdays & Saturdays
Ware
Presdales School, Hoe Ln, Ware SG12 9NX
???????

?‍♀️
Have any questions? We're human!
The Vaks tutoring method
Our tailored approach to tuition means we can support children of all educational abilities. Whatever learning stage your child is at, our specialist tuition can provide them with the skills to really make a difference. Whether they gifted and talented, in need of a short term confidence boost, consolidation, or they need support with special education needs, we offer a tailored programme to suit every student.
We celebrate the achievements of each and every child based truly on the individual. We don't compare them with other students, year groups, or levels.
Beginning with a free educational assessment for every child, our unique tutoring method incorporates:
Visual learning - through seeing
Auditory learning - through listening
Kinesthetic learning - through moving
Our tutors in Broxbourne continuously praise and motivate their students through interactive teaching methods, which are designed to be fun, engaging and enjoyable for every child.
Our tutoring method makes learning very different from the school environment, increasing each child's confidence through every dynamic lesson.
Parents and children alike describe Vaks Broxbourne as a 'learning club', where children are enriched and individually challenged to accelerate their learning.
We are exceptionally proud of the success rates of the children we have tutored, as they have made immense progress from their baseline assessment.
Visual
learning through seeing
Auditory
learning through listening
Kinesthetic
learning through moving, doing and touching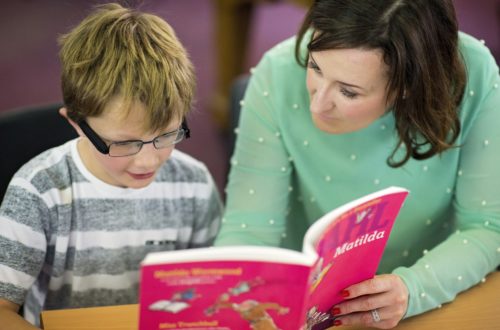 Our Broxbourne tutors
Each of our academically accomplished Broxbourne tutors has a passion for the subjects they tutor, which enables them to inspire,  interact and engage children at every stage. Their aim is to have a great rapport with all the children they teach, to continuously motivate and build their confidence using our proven methods and techniques.   
All children can succeed when they are given the right support and a pathway to becoming a confident learner. Real people and real teaching is at the heart of everything we do at Vaks. Not local to Broxbourne? You can find Vaks Tuition Centres in North Finchley, Beaconsfield, Bishops Stortford, Hertford, Hoddesdon, St Albans, Stevenage and Ware.
Contact us to find out how we can help your child achieve their full learning potential.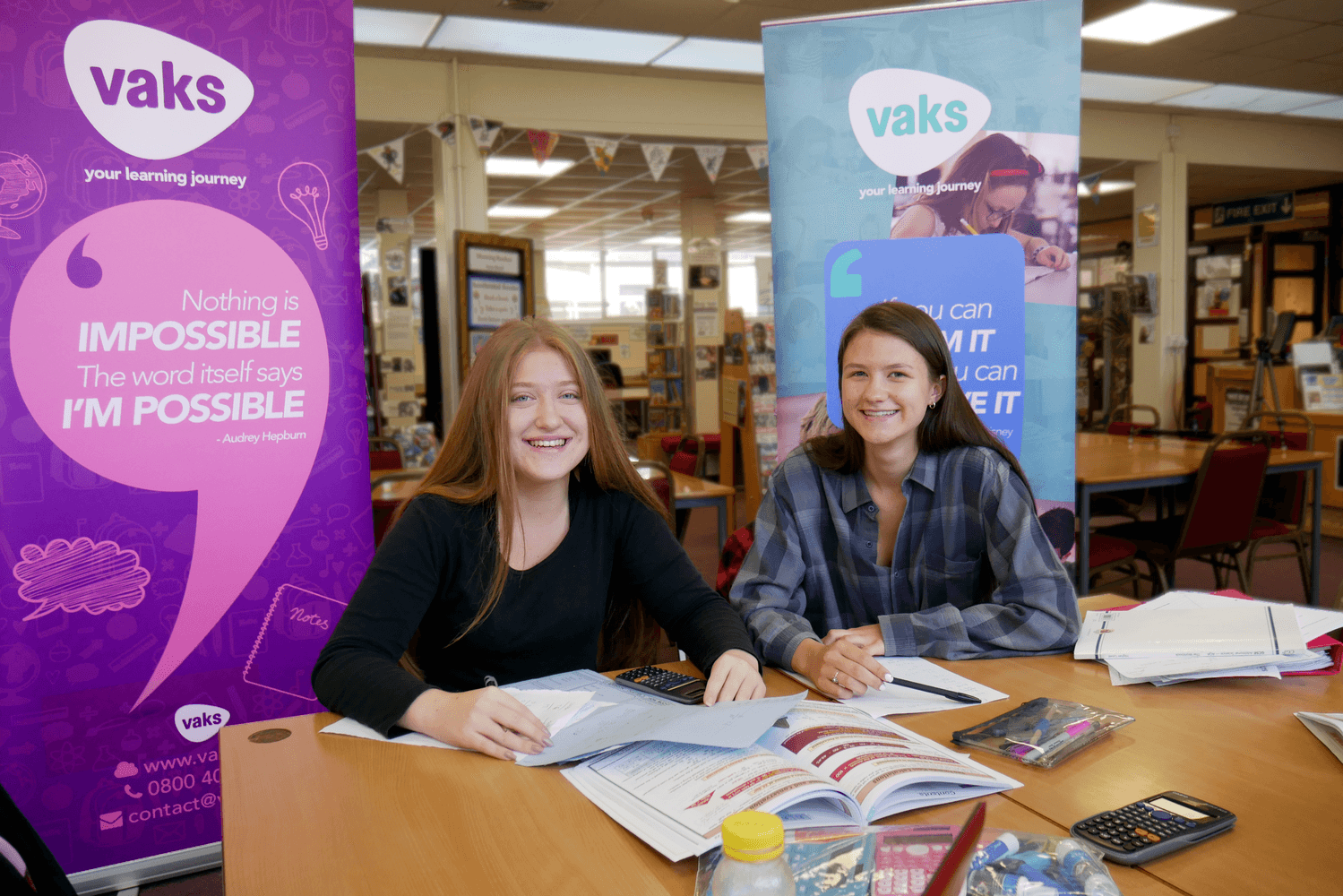 Find our Broxbourne Centre
We provide specialist tuition for children aged between 4 and 18 years old in the core subjects of English, maths and science.
Centre Information
Presdales School,
Hoe Lane
Hertfordshire,
Ware, SG12 9NX
Wednesday 4.00pm – 7.00pm, Thursday 4.00pm – 7.00pm, Saturdays 9.00am - 12.00pm team@vaks.co.uk 0800 404 8172