Welcome to VAKS Tuition
VAKs will be offering SATs, 11+ and GCSE Booster Revision Days during the Easter break in St Albans. We will be focusing on exam technique, revision skills and acceleration of subject knowledge in all aspects of Maths, English, Science and Reasoning, specific to the school of your choice or the SATs and GCSE exams. 
Our Booster Course is an excellent opportunity to revisit any weaknesses and get prepared for the coming exams in May, June and September 2020.
Children are taught in small focused groups to ensure they receive the attention and support they need to refine, consolidate and accelerate their skills at their pace.
WE FOCUS ON
Consolidating subject knowledge
Improving exam technique
Building confidence and motivation
English including Creative writing
Maths including mental arithmetic
11Plus revision and mock exam experience for Grammar and Independent schools
Science STEM classes
GCSE exam support
Watch the Transformation unfold… ?
We understand your child needs more than just tutoring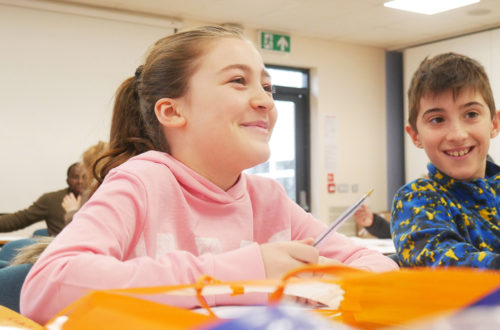 Real people, NO COMPUTERS!
Highest level of interaction
Confidence building
Encouraging friendships & connections with peers
Motivating & inspiring hand picked tutors
Positive, nurturing learning environment for all abilities
We accept Childcare & Tax-Free Childcare payments
You're in excellent hands ?
Easter session dates & times
Our Intensive Easter sessions will run on:
Saturday 4th April 2020

Sunday 5th April 2020

Saturday 18th April 2020

Sunday 19th April 2020

Saturday 25th April 2020

Sunday 26th April 2020
?‍♀️
Have any questions? We're human!
Weekly tuition at VAKS
We would like to invite your child to receive a FREE educational assessment and taster session. The assessment is carefully structured to produce a hugely insightful picture of a child whatever their current ability. We make it simple for parents to understand and our partnership starts the very moment we share this.
This is the perfect opportunity to identify your child's strengths and weaknesses and get prepared for the new academic term.
No other provider will offer assessments and expert knowledge like we do.
More information or book an assessment here