Our 50% discount offer
For the month of AUGUST ONLY we're offering a FREE assessment with a 50% deduction from your monthly tuition bill that will continue right the way through to September 2019.
That's a month with a 50% discount if you started now.
This offer ends on 31st August 2019.
After bringing your child to your chosen learning venue, we begin with a FREE academic assessment of your child after which we give a full analysis of the strengths and weaknesses. To claim this offer request a call back below and we will contact you to arrange your initial assessment.
Available to ALL new customers
Your FREE assessment can be at any of our learning venues
50% discount for 1 month – When starting in September
All age groups are eligible
No obligation to continue after the FREE assessment
To receive this offer you MUST quote '50% discount' to us
A warm welcome to VAKs
VAKs provides personalised tuition for children from 4 to 18 years. We offer exceptional study programmes tailored to meet the individual needs of your child, whatever their ability or aspirations. We provide expert mentoring and coaching for all students giving them the opportunity to increase their confidence and reach their full academic potential, whether that may be a short-term boost in a specific subject, or to focus on the necessary skills to ensure exam success at every level.
You won't find a tuition provider like us, VAKs
Accelerated and focused learning
Our programmes are aligned to the National Curriculum and one step ahead of Schools which means our tutoring accelerates topics before their teacher even introduces them.
We offer tailored programmes covering Maths, English and Science. We also offer expert tuition designed to prepare your child for KS1 & KS2, 11 Plus and 13 Plus exams, SATs and GCSEs all designed to meet the individual needs of your child.
Locations we cover:
Ware, Broxbourne, Hoddesdon, St Albans, Bishop's Stortford, Luton, Stevenage, Finchley.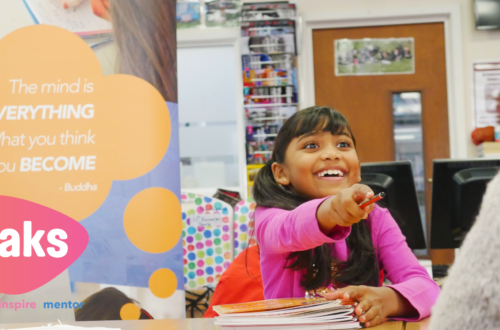 Boosting confidence 🚀
We offer the highest level of connection with our students. No computers, No dull worksheets.
Children are placed at the centre of their learning and are continuously praised and motivated through our interactive teaching methods, which are engaging, enjoyable and fun.
We teach individuals in small groups which encourages peer to peer participation, collaboration and develops friendships.
Real people, real teaching, real learning
You're in excellent hands 🙌
Request your FREE assessment and 50% discount here
"Going from the middle of the road to top of his class"🙌
How it works
1. Free Educational Assessment From the outset, our qualified and experienced team will conduct an educational assessment of your child. We assess their personality, their general confidence as a learner and their overall attitude towards school. More info on assessments here
2. Parent Feedback Parents are given extensive feedback within 24 hours, along with our proposed plan for each child's programme for when they join VAKS. Parents always tell us how this is a unique perspective of their child. You wont get this level of service anywhere else.
3. Tailored Tutoring Our tutors' main goals are to improve your child's confidence and make learning engaging and fun to help all pupils to reach their full potential. Children attend the learning centre on a weekly basis and complete homework relating to lessons taught.
4. Reporting progress Each session is recorded and tracked via our parent portal system. Parents can see at a glance termly objectives, what their child has learned on a weekly basis and what areas of homework needs revisiting. It's a partnerships approach
What's included? EVERYTHING!
FREE Homework Club (Before / after every session – More info here)
Marking & reviewing homework
Marking & reviewing exam papers
On demand parent to parent support
No fixed contracts
Affordable monthly memberships
No computers
No dull worksheets
Direct access to our expert professional knowledge
Expert School advice – 20 years worth of experience
🙋‍♀️
Have any questions? We're human!
Request your FREE assessment and 50% discount here