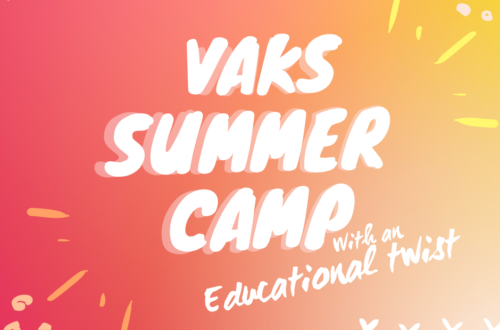 VAKS are delighted to offer the opportunity for your child to keep their brain active and challenged whilst also having lots of fun throughout the Summer holidays.
During these 5 weeks, children can refine and accelerate their English, Maths or Science within small groups by participating in specially crafted lessons which have been selected by our teachers to enable your child to build confidence and accelerate their existing knowledge.
This is a fun packed Summer holiday programme with an
educational slant.
This is a carefully devised programme to include elements of Maths, English and Science teaching. From Science experiments to creative writing workshops, VAKs ALL-STARS has thought of it all. Educational research teaches us that during the summer break, children can regress by up to 2 months. Your child can keep up with their learning throughout the holidays alongside some fun activities and also new opportunities to make friends.
Your child can attend breakfast club from 8.00am and late collection until 6.00pm at additional costs. Or our standard times of 9:00am until 5:00pm
Dates 29th July – 29th August
Week 1: Monday 29th July – Thursday 1st August
Week 2: Monday 5th – Thursday 8th August
Week 3: Monday 12th – Thursday 15th August
Week 4: Monday 19th – Thursday 22nd August
Week 5: Monday 26th – Thursday 29th August
You're in excellent hands 🙌
Children in safe hands
Our staff are DBS registered and first aid trained, your children are in safe hands with our crew.
WE FOCUS ON
Creative writing
Reading comprehension, grammar and spelling
Maths including mental arithmetic
11+ revision and mock exam experience for Grammar and Independent schools
Pre GCSE and GCSE classes to support and extend your child ahead of the academic year
Small groups with focused time and support to work at your child's individual pace with the great benefit of working fresh in the morning when children are off school.
FUN activities all afternoon created to please everyone: it is the Summer holidays after all!!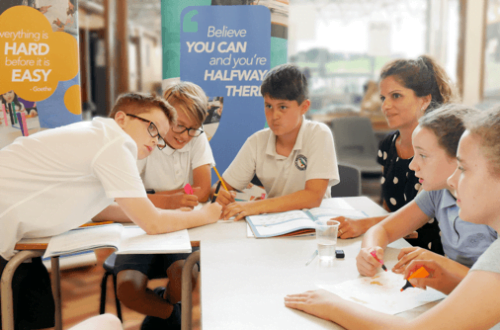 Want to find out more? Talk to us!
Speak to our friendly team to find out how we could help your child fulfil their potential.
Request a callback