Beaconsfield tutoring
Our Beaconsfield tuition centre is based in Beaconsfield High School. You can park for free, or alternatively you can reach us on public transport.
At Vaks Beaconsfield we provide specialist tuition for children aged between 4 and 18 years old. Our tailored educational programmes cover the core subjects of English, maths and science and we provide a two term transformational tuition programme expertly designed to accelerate your child's learning at any stage.  
From reception to GCSE, we offer a programme to suit every student and ability. 4 Plus, 7 Plus, 11 Plus and 13 Plus are key areas of success for Vaks students, with 100% of our students achieving a place at one or more schools of their choice. We also offer bespoke programmes to prepare your child for their SATs or common entrance tests.  
You'll find our Beaconsfield tuition centre at Beaconsfield High School.
Centre Information
Beaconsfield High School
Wattleton Road
Beaconsfield
HP9 1RR
team@vaks.co.uk 0800 404 8172
Why choose Vaks?
We know that every child is an individual with their own unique way of learning. At Vaks, we will help your child find their preferred learning style using our proven tutoring techniques which are designed to accelerate their confidence and boost their academic growth.
Our educational programmes are designed to meet the individual needs of your child, whatever their learning stage or style. Everything we teach at Vaks is aligned to the national curriculum and our tutoring success rates speak for themselves – our GCSE level students will on average have increased their predicted grade by at least one level from the time they enter a Vaks tuition programme to the time they sit their examinations.
The Vaks tutoring method
Whatever learning stage your child is at - from gifted and talented to requiring help with specialist educational needs, or just a confidence boost - Vaks can provide expert tuition that will make a difference, however they prefer to learn.
Our tailored approach means we can support children of all abilities. We always begin with an educational assessment to identify your child's learning style, which is free of charge.
Our unique tutoring method incorporates all three key learning styles:
Visual learning
through seeing
Auditory learning
through listening
Kinesthetic learning
through moving
At Vaks we only tutor in very small groups, creating a unique, dynamic learning environment that differs greatly from that of the school classroom.
Children are continuously praised and motivated through our interactive teaching methods, celebrating their individual achievements and never comparing them to other students.
Vaks is described by parents and children as a 'learning club', where children are individually enriched and challenged.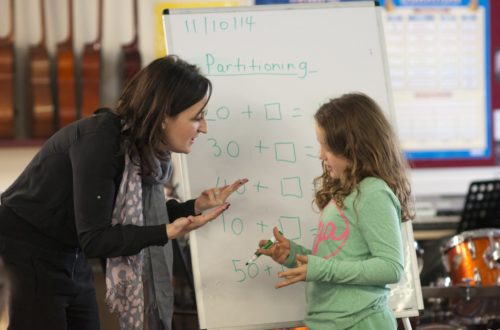 Our Beaconsfield tutors
At our Beaconsfield tuition centre, our team of inspiring, enthusiastic tutors interact with their students throughout the entire learning process. Each tutor's passion for their subject enables them to engage with their students, ensuring every child gets the most from each tuition session.
Every tutor at Vaks Beaconsfield is enhanced DBS checked.
Contact us to find out how we can help your child achieve their learning potential using our proven teaching methods.a